Contact
Please note – due to the COVID-19 pandemic, we are having to work on a limited basis with current opening hours below.


We are subsequently offering visits via

appointment only

, with a maximum of two visitors,

therefore please contact us before visiting.
We will ask you to bring a mask to wear during your visit, and also request that you sanitize your hands upon entering.
This is not a reflection upon the customers; simply our maintaining safety for both staff and visitors.
We will also ask for your contact details so that we can record your visit should the need for

COVID19 Track & Trace

arise.
Please contact us if you have any concerns or queries.
Mildenhall Monumentals, Southgate Avenue, Mildenhall, Suffolk, IP28 7AT
enquiries@mildenhallmonumentals.co.uk
01638 715525
Opening hours
Monday: 9am – 5pm
Tuesday: 9am – 5pm
Wednesday: 9am – 5pm
Thursday: CLOSED

Friday: CLOSED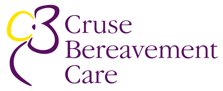 If you are in need of additional support, Cruse Bereavement Care are available at 0808 808 1677 or at this link